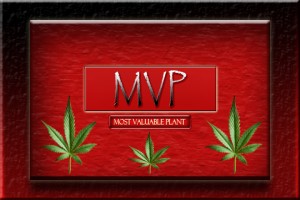 Say what you want about marijuana, I guarantee whatever you've said will change after seeing this.  Not only is this about the lies you've been told, it's about … well, just watch and you'll see.  What you are so sure is the truth, is not.  And if you don't believe me, I dare you to watch it and prove me wrong.  I hope you're ready!
Link: http://www.youtube.com/watch?v=3exXkbNnnZ8&list=PLFFD95C08E89CC1FD&feature=plpp_play_all
*The many other benefits of marijuana and hemp use are not even mentioned in the documentary. And there are many.
---
The La Guardia Committee Report
http://www.druglibrary.net/schaffer/Library/studies/lag/lagmenu.htm
Pot Shrinks Tumors; Government Knew in '74
http://www.alternet.org/story/9257/pot_shrinks_tumors;_government_knew_in_%2774
http://www.youtube.com/watch?v=SlG8-WeZXjQ
University Of California Marijuana Study: Pot Smoking, In Moderation, Does Not Harm Lungs
http://www.huffingtonpost.ca/2012/01/10/university-of-california-marijuana-study_n_1197571.html
Marijuana Smoke Not as Damaging as Tobacco, Says Study
http://abcnews.go.com/Health/occasional-pot-smoking-harm-lung-function-time-study/story?id=15331989
Is smoking marijuana bad for your lungs?
http://www.cbsnews.com/8301-504763_162-57356379-10391704/is-smoking-marijuana-bad-for-your-lungs/
---

Case Closed – Mary Jane Found Not Guilty by Writeous1 is licensed under a Creative Commons Attribution-NonCommercial-NoDerivs 3.0 Unported License.
---