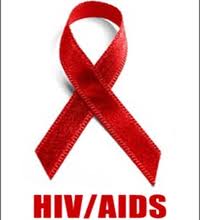 This is a collection of some the most shocking revelations regarding HIV/AIDS. As usual, we were all lied to.
Some of you who are old enough should be able to recall the fear and alert over HIV/AIDS in the 80's. Look around. What happened? HIV/AIDS was supposed to be what cancer is today! What happened? Who do you know with HIV/AIDS? Who do you know, or did you know, with cancer?
---
Deconstructing the Myth of AIDS – Gary Null
---
Hilary Koprowski
Quote: In 1939, after the Nazi invasion of Poland Koprowski and his wife Irena, a medical doctor, fled from Poland using Koprowski family business connections in Manchester England. Hilary went to Rome where he spent a year studying piano in the Santa Cecilia Conservatory. Meanwhile, Irena fled to France where she birthed her first child Claude Koprowski and worked as an attending physician at an insane asylum. As the invasion of France loomed near in 1940, Irena and the infant escaped France via Spain and Portugal (where the Koprowski family reunited) , to Brazil, where Koprowski worked in Rio de Janeiro for the Rockefeller Foundation. His field of research for several years was finding a live-virus vaccine against yellow fever.
Source: http://en.wikipedia.org/wiki/Hilary_Koprowski
Jonas Salk
Quote: In 1941, during his postgraduate work in virology he chose a two-month elective to work in the laboratory of Dr. Thomas Francis at the University of Michigan. Francis had recently joined the faculty of the medical school after working for the Rockefeller Foundation, where he had discovered the Type B influenza virus. According to Bookchin, "the two month stint in Francis's lab was Salk's first introduction to the world of virology—and he was hooked.": Since then originates the first controversy (the second one relates in revealing SV40 in the rhesus monkey kidney cells used for multiplying poliomyelitis virus for vaccines in 1960) in Salk's career: Francis and other researchers, one of whom was Salk, deliberately infected patients at several Michigan mental hospitals with the influenza virus by spraying the virus into their nasal cavities.
After graduating from medical school he began his residency at New York's Mount Sinai Hospital, where he again worked in Francis's laboratory.
Source: http://en.wikipedia.org/wiki/Jonas_Salk
At Jonas Salk's feet lies much of the blame for the use and dependancy (… through fear) of vaccines and vaccinations in the United States.
… both sides of a war, both sides of two "rival" businesses, both presidential candidates.

---
AIDS: 'The Manufactured Virus'
http://www.apfn.org/apfn/aids.htm
AIDS (Acquired Immune Deficiency Syndrome)
http://www.jesus-is-savior.com/Evils%20in%20Government/AIDS%20and%20Population%20Elimination/aids.htm
Bill Cooper on AIDS & the MKNAOMI Biowarfare Program
http://www.rumormillnews.com/cgi-bin/archive.cgi/noframes/read/44897
Biowarfare, Mycoplasma & AIDS
http://www.rumormillnews.com/cgi-bin/archive.cgi/noframes/read/44896
---
NBC's Earliest Report on AIDS (1982)
AIDS in the Media, The Early Years
---
For Additional Information on the creation of Biological Weapons see: This Film.